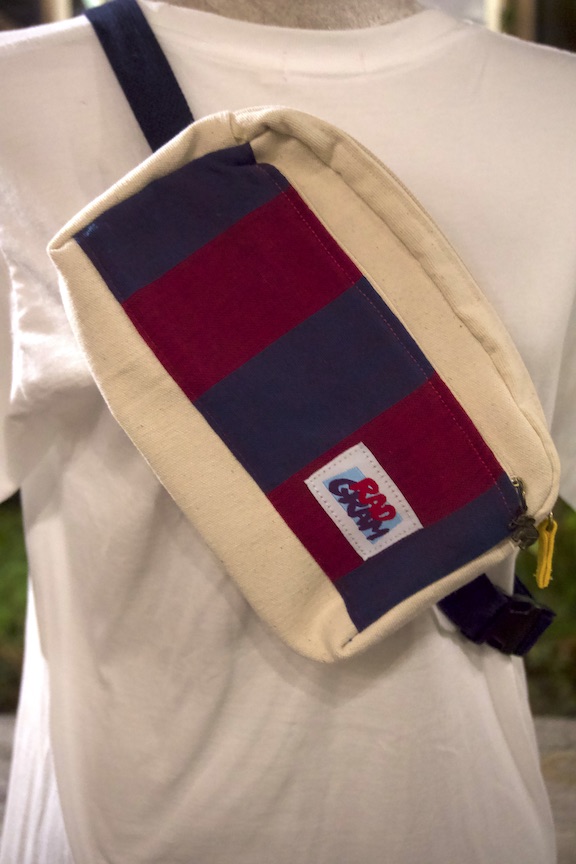 Jessie
Do you constantly feel like a grandma, misplacing your phones, keys, and wallet? Granny fannies keep your valuables safe and you hands free for all your radical activities.

Handwoven cotton and sturdy canvas
These products are part of a design collaboration with Numgunde Studio, a sassy-cute and woman run sewing collective in Khon Kaen, Thailand.